About Our Practice
Progressive Therapeutics is a privately owned physical therapy practice established in 2003. Progressive Therapeutics is in the heart of Orland Park, conveniently located on 167th Street and 108th street in the Winterset office park and across the street from Loyola medical Center.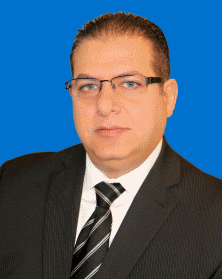 Our mission at Progressive Therapeutics is to help patients recover from pain or injury and return to the active lifestyles that they enjoy. We believe strongly in promoting wellness and injury prevention. We design customized treatment programs to meet each patient's specific needs.

At Progressive Therapeutics, your care is entrusted to a team of therapists and specialists delivering high-quality, personalized care in a supportive and home-like environment.

Our therapists meet uncompromising standards for training, experience and commitment to excellence, and are backed by our technology as well as a wide variety of innovative services.

Our highly respected clinical team provides preventative and rehabilitative services that maximize functionality and promote well-being. We develop individualized treatment plans to help achieve each patient's specific goals. Whether you visit us after a joint replacement, elbow pain, back pain, neck pain, a painful shoulder, hip or ankle pain, balance problem, frequent falls, a work injury, a sports injury, or you are somebody who just needs a boost in coping with an ongoing and nagging ailment or limitation, you have come to the right place. Have you already tried prescriptions, surgery, injections or other means in the past and still don't feel better? Have you been told by your current health care provider that there is nothing they can do for you or just live with it? If so, then I encourage you to come see us. New patients will be accommodated within 24 hours. We offer early morning, evening and weekend hours. Emergency appointments will be accommodated. Convenient parking is available. You are our priority.