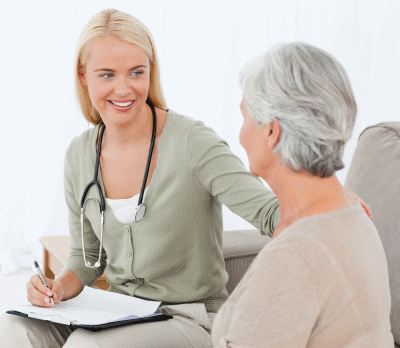 Progressive Therapeutics Home Health believes that through skilled & caring services provided by compassionate professional & allied caregivers, patients can reach their optimal functional abilities while being cared for in their own home. Each patient is treated with dignity, respect and compassion.
We specialize in services for Physical Therapy, Occupational Therapy, Speech & Language Therapy, and Social worker to ensure coordination between rehabilitation team members.
We are proud to partner with many industry leading home health agencies that provide excellent home health care. Call us for a complete listing.
We coordinate everyone's efforts towards one common goal, to focus on enhancing quality of life through achieving clinical excellence, expedites recovery, and minimize or prevent hospital Re-admissions.
We work closely with you to achieve a fulfilled and satisfied state in life through the use of purposeful activity and/or interventions designed to achieve functional outcomes which promote health, prevent injury or disability. In addition to develop, improve, sustain or restore the highest possible level of independence. Occupational therapy is about helping people do the day-to-day tasks that "occupy" their time, sustain themselves, and enable them to contribute to the wider community.
What Makes Us Different?
Progressive Therapeutics therapists are provided with a thorough orientation to home care, education regarding individual and varying state regulations, specific home care agency orientation ( at no charge to the home care agency), and supervision through our team leader model.
Our professional staff is licensed by the states of Indiana and Illinois.
Client satisfaction is the focus of our service. All services will be provided promptly, professionally, and with concern and respect for the individual.
Service is our only product. We are committed to provide the best possible service at every opportunity.
Progressive Therapeutics is committed to excellence in the delivery of care. We are a patient-family oriented team. We closely monitor each patient's progress and keep the physicians informed of the patient's progress.
Progressive Therapeutics protects and promotes patient's rights, including the right to dignity and respect, the right to decision-making, the right to privacy, the right to financial information, and the right to receive the highest quality care.
Our dedicated teams of professionals are specially chosen for their compassion for the sick and elderly. We select the best qualified staff members by following a rigorous and careful hiring process.
Our staff is available Monday through Friday, 8.00 am-5.00 pm and we can be reached after hours and on weekends.
Our Therapy coverage area will continue to expand based on the needs of our home care agency customers.
Progressive Therapeutics

&

therapy

BOSS

provides the following benefits to Home Health Agencies.
Instant access to patient data, including documentation and calendar.
ALWAYS complete and readable documentation to please your surveyors.
Smart auto-alerts for therapists ensures compliance, including for reassessments.
Get notes in real-time to expedite your billing and cash flow.
Print notes and export as a PDF for easy integration with your own software.
Send referrals electronically in 30 seconds or less.
Control frequency to prevent changes after eval and set maximum visits allowed.
Talk directly with everyone on the care team using built-in messaging.
Direct access to clinician credentials to save you time.
NO double-billing and immediate access to invoices.
Stay on top without staying glued with automated e-mail notifications.
TherapyBOSS portal is FREE with 24/7 support included.